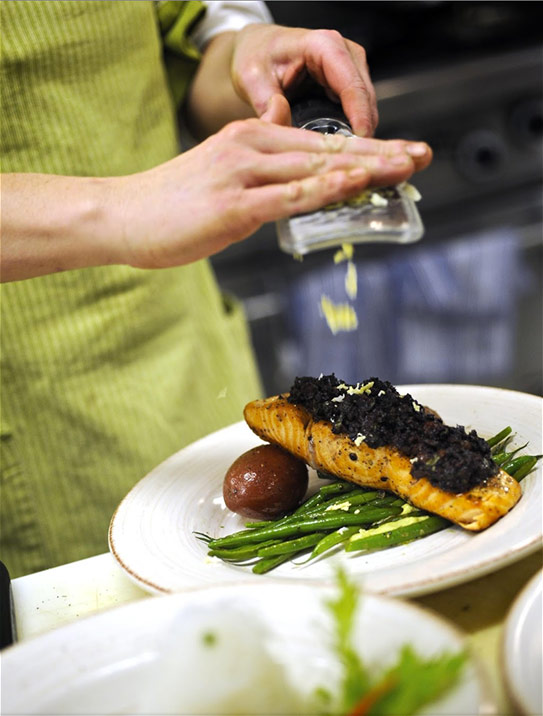 Welcome To Our Lifestyle
Thank you for your interest in 229 Parks Restaurant and Tavern. Our menus change frequently to take best advantage of daily harvests and seasonal offerings. We pride ourselves by searching out the freshest and finest ingredients. We have a strong commitment to locally grown, freshly harvested, sustainable cuisine. We are proud members of Chefs Collaborative non-profit helping to connect farmers, growers, ranchers, and fisherman with chefs. It is our hope to nourish and nurture all those who come to our table.
Summer Hours 2016
Dinner Service Tuesday through Sunday
Starting at 5 PM
Reservations recommended
Sunday Brunch
9AM till Noon
Box Lunches
Cooking Classes upon request
Please call for more information
Meet The Owner & Head Chef
Laura Cole
I first started working in Alaskan kitchens 20 years ago. I fell in love with how warm and welcoming kitchens could be. A space where creative energy, humor, satisfying hard work all come together to nurture and nourish. Years have past and I have earned a degree from the New England Culinary Institute...
Read More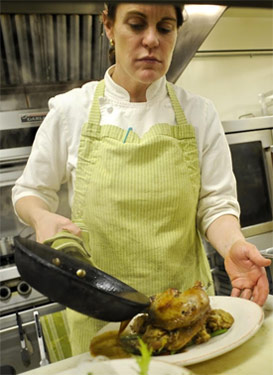 Artists
Many hearts and hands come together at this restaurant. We are very fortunate to have talented artists among our friends and they have let us grace our walls with some of their creations.
start typing stuff
We often have rotating shows through out the summer featuring different artists from across the state. Most of this artwork is for sale, so please feel free to contact us for more information.